Commission Menu
I've worked on everything from board games, tabletop RPG's, and mobile games to self published comics, e-books, and individual prints for special occasions. 
Contact me at DavidJoyce.Art@Gmail.com to discuss the details of your project.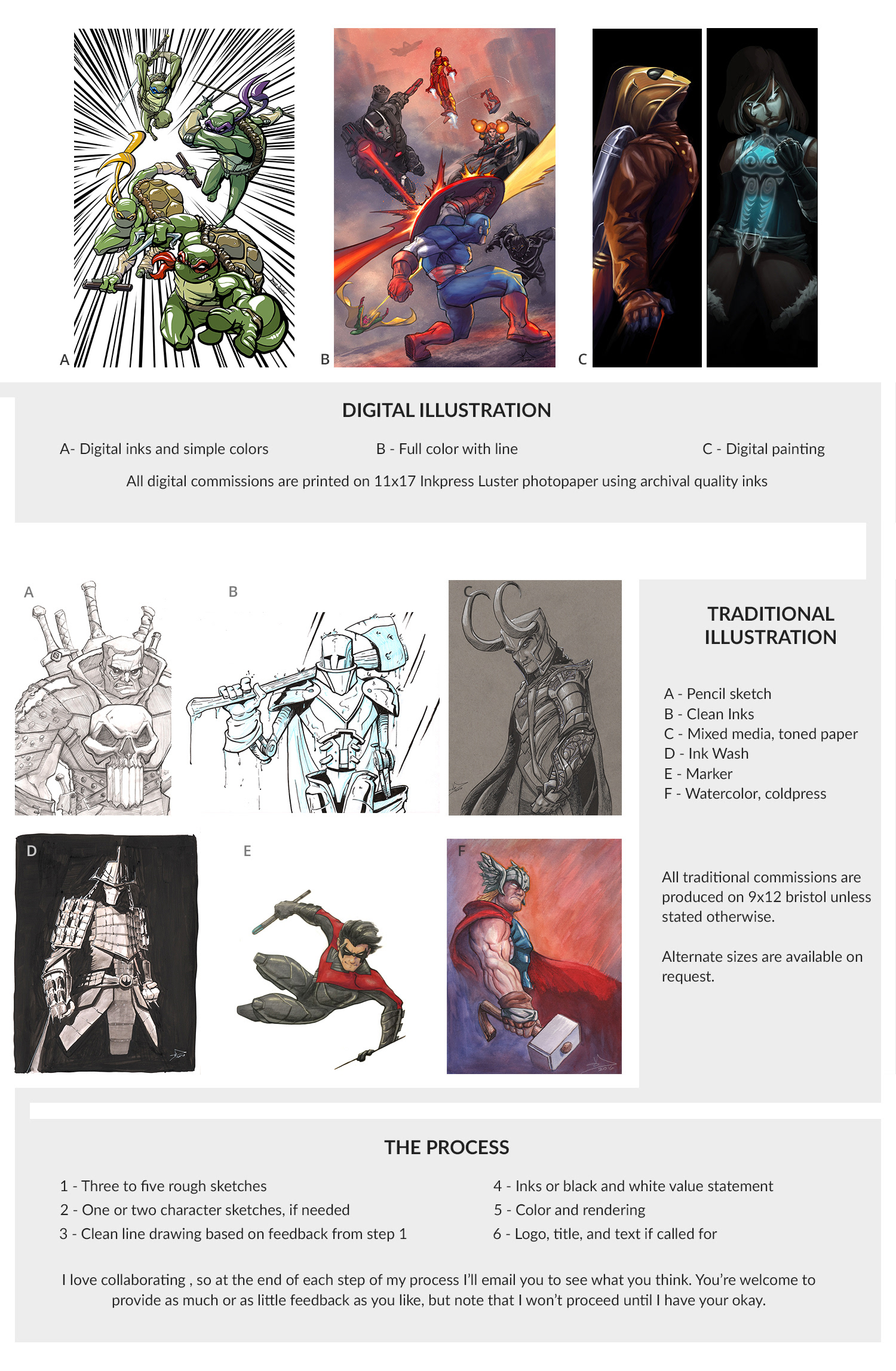 If you have a specific style in mind that you don't see above, let me know! I'm always happy to challenge myself to learn new techniques.